Publisher:


Serious Eats



Date Published:


03/18/2015



Description / Excerpt:


"When you picture Italy, it's likely you're envisioning tender strands of pasta and intensely-flavored vegetables, plates of luscious cured meat, and glasses full of wine: all products of the country's unique soil, climate, and culture. But these days, you'd be missing an element that's recently been electrifying Italy's food scene: craft beer.

"What Italy may lack in brewing history, it makes up for with impressive creativity. Today's Italian brewers have very few preconceived notions, and they face few laws or restrictions about how or what to brew. While influenced by the great beers of Belgium, Germany, and the U.S, beer from Italy stands out right now as something distinctly Italian..."



Credits:


Anne Becerra



URL:


http://www.seriouseats.com/2015/03/best-italian-craft-beer-baladin-del-borgo-pausa-cafe.html





Publisher:


The Wallstreet Journal



Date Published:


05/21/2011



Description / Excerpt:


Belgium? America? Old news. For the latest wellspring of innovative brews, consider Italy

As the craft-beer world grows up, it's moving out of hipster bars and into new territory: the dinner table. Italian brewers are leading the charge. Washing down a slice with an ice-cold Peroni still has its appeal, but the latest Italian craft beers are made with white tablecloths in mind. Inspired by local ingredients, they demand the same attention generally reserved for quality wine...



Credits:


William Bostwick, Wallstreet Journal



URL:


http://online.wsj.com/article_email/SB10001424052748703421204576327263105711894-lMyQjAxMTAxMDIwMjEyNDIyWj.html





Publisher:


Vegas Seven



Date Published:


07/29/2010



Description / Excerpt:


Japan

Hitachino Nest White Ale at Dragon Noodle Company, $10

The Belgian-style brand flagship has a light tangerine color and a tutti-frutti flavor reminiscent of clementines plus coriander, nutmeg and orange peel. Bartender Christina says she loves the citrusy notes of this Japanese craft-brew, also available in Weizen, Classic Ale, Ginger Brew and—another winner—Red Rice Ale, which has a rosy color, a strawberry, anise and eucalyptus nose, and a subtle, yeasty sake flavor. hitachinonest.com.

Italy

Strada San Felice Italian Chestnut Ale at d.Vino, $15

A medium-bodied, dry-yet-fruity and instantly addictive dark-amber chestnut ale brewed with wood-fired chestnuts from the famous chestnut-growing area of Piedmont. A standout from among d.Vino's exceptional, food-friendly Italian craft brew portfolio, which also includes Via Emilia Dry-Hopped Pale Lager, Re Ale Extra Italian IPA, and the Birrificio Barley Brewery selections: Friska Biere Blanche, Toccadibo Strong Golden Ale, and Sella del Diavolo Italian Amber Ale. gradoplato.it.



Credits:


Xania Woodman



URL:


http://weeklyseven.com/nightlife/2010/july/29/beer-here-and-there





Publisher:


Beer Chronicles



Date Published:


06/11/2010



Description / Excerpt:


"Yesterday afternoon in Rome the 2011 Italian beer Guide by Slow Food was officially presented. As you may know, this is one of the most important issue on Italian craft beer, which offers a detailed survey on Italian brewers and their beers, with descriptions, specifications and evaluations. The event was hosted by Vinòforum, a long standing Capitoline wine event. Certainly not a "friendly environment", but this suggests the important status achieved by beer among wine lovers..."



Credits:


Andrea Turco, Beer Chronicles



URL:


http://www.beer-chronicles.com/articles-books-media/565/introducing-the-slow-food-guida-alle-birre-ditalia-2011/





Publisher:


Eating Las Vegas



Date Published:


11/10/2008



Description / Excerpt:


"Just as satisfying (and more than a little surprising) was discovering seven artisanal, unique beers and ales on the menu. We say surprising because Otton, for all his good sense and good taste, doesn't partake of alcoholic beverages (even chestnut-flavored, coriander-spiced, or triple-fermented sour ales….pity)."



Credits:


John Curtas



URL:


http://www.eatinglv.com/2008/11/settebello-opens-in-new-location-the-food-world-rejoices/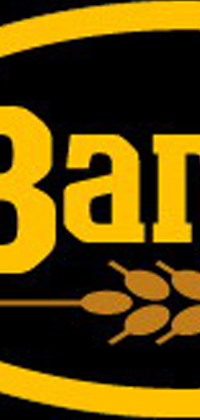 Picture: Birrificio Barley logo.